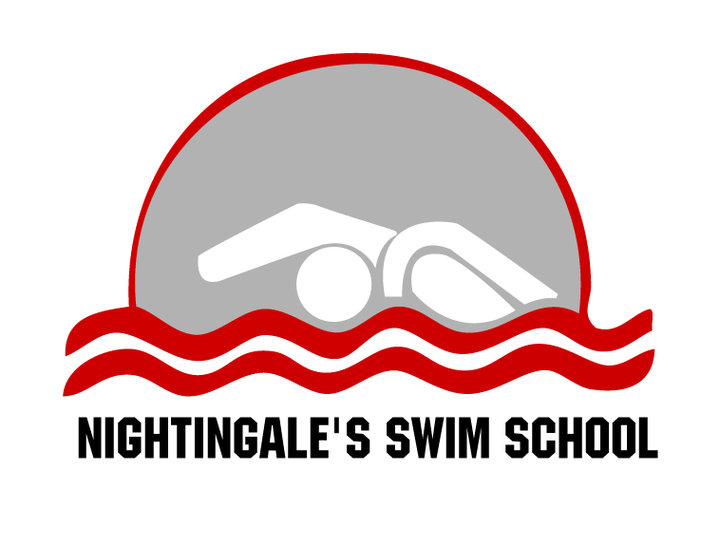 Here's what some of our lovely customers have to say about us ...
We have been really happy with this terms class and the almost one on one support J*** has received with Ben.

Mrs P, 3/12/19
I'll just take this opportunity to say how pleased we are that we swapped to 1:2:1 lessons, Scarlet has been amazing with W*** very positive, encouraging and patient. W**** really likes her and now looks forward to swimming lessons rather than moans about them! Scarlett is a real asset to your team and its lovely to see the progress W*** has made this term.
Mrs P, 25/11/19
They have absolutely loved coming to your classes and I have seen a massive improvement in both their style and their strength.

Mrs R, 30/10/19
Thank you so much for this week, my daughters have really enjoyed the lessons and they have achieved so much. Thank you.
Mrs W, 10/8/19
I hope this email finds you well. I would like to take the opportunity to thank you for accepting B**** in the summer classes. She really enjoyed it and most of all it was the first time I saw her actually learning to swim. Her teacher was lovely and always praising her which boosted her confidence.

She is looking forward to start her lessons again in Sept.

Mrs S, 9/8/19



Thank you so much for this, and for your patience! A******** is absolutely loving swimming, and told me this evening that he hoped there was a World Cup for childrens' swimming because 'I'd probably win, wouldn't I?'
Quite a change from the unhappy boy who couldn't bear to jump in! I'm not sure how you have done it, but the change is nothing short of miraculous!
Many thanks
Mrs M, 30/4/19
A*** had so much fun and really enjoyed the challenge of the intensive course last week.
She is delighted with all her certificates gained, as am i with her progress and ongoing enthusiasm for swimming and the classes.
Big thank you from both of us!
Mrs Lewis, 23/4/19
N****absolutely loved this weeks intensive course. Ben was once again brilliant with her. N****'s progress in just in 4 days has been lovely to watch.
Julie S, 18/4/19
I just wanted to email you and thank you, I have heard (as I couldn't be there today) that M**** has had a great session today! Loads of positive swimming without holding a person! Push and glides and jumps in. Equally, she is really proud of herself and got in the car and said 'oh I did so well today!'
Mrs H, 18/4/19
Wow! What a term N**** has had at Nightingale's Swim School.
I really wanted to let you know how extremely happy we are with N***** progress this term. Whilst N***** is a determined and cheeky 4yr old, so much of her progression is down to Scarlett. She has been absolutely amazing with her. The way in which Scarlett communicates and interacts with N***** is just outstanding and the standard which N*****has reached, proves this. I love watching their lessons together and N***** can't wait for next Saturday to come around again. She is an absolute credit to you and your school.
Please pass this onto Scarlett for me.
p.s If N***** could continue with Scarlett next term, we both would be very happy 😁.
Mrs S, 1/4/19
Thank you for getting her so far with her swimming- she has come a long way since those days when she was tiny and screamed the entire lesson!
Mrs H, 12/3/19
He's loved his lessons and thinking back to when he started you wouldn't think he was the same boy now! Your instructors are a credit to you, they've worked wonders with him!
Sue B, 11/3/19
Also just want to say how pleased we are with their teachers this term, especially Scarlett with L****. She has been brilliant, and L***** is so happy and is really growing in confidence. Scarlett is just fab with her so please pass on our thanks 😊
Mrs J, 25/2/19
I've been really happy with what she has achieved while she's been with you, her confidence has grown enormously

Mrs S, 15/2/19
Just touching base really to say that we're pleased with how well D* is doing at swimming. I brought him last week and was blown away at the progress he's made, especially his confidence at being submerged under water.
Mrs Millen, 16/12/18
We would like to say Thank you, to you and ALL your staff for being just the most amazing teachers for her. Her progress with you has made us very proud parents. I would personally like to say a special THANK YOU to Lucy & Ben who Ruby loved teaching her. They are a credit to you and your swimming school."
Julie H, 25/10/18
"Hi Carrie, been meaning to message you. Just wanted to say how nice it was to see the "Delightful Dan" looking after A**'s class last weekend. His interaction with the kiddiewinks and involvement with the session was a pleasure.

Would also like to add that with yourself looking after T***'s class the past couple weeks, he seemed to get more out of his lesson.

Thank you
Mrs Woods, 19/6/18
"Just a little feedback on the easter intensive course that I booked my daughter A***** onto. I was hugely impressed with the progress that she made in such a short space of time. I have never seen her swim unaided and I will definately be booking every holiday! I really liked the fact that it was quieter with smaller groups and much more pool space."
Mrs Jackson, 8/4/18
"Thanks for a great term! P**** has really come on with her swimming and has definitely built up her confidence when jumping in and beginning to swim breast stroke unaided at times. Emily has really encouraged her to keep going!'
Mrs Campbell, 24/3/18
" Thank you to you and your team. We hope you have a lovely Easter. My daughter is thoroughly enjoying her lessons and it's a joy to be able to watch her confidence grow. Your team do a fantastic job with all the children. Looking forward to the summer term. "
Mrs C, 23/3/18
"We will be leaving at the end of this term as we are moving. Please thank your amazing team for their exceptional skill and patience, our girls have learnt so much in the 18 months they have been coming. We can only hope we find another school as good as yours, Nightingale's have set bar. "
Mrs Urwin, 2/3/18
NB: We did get lots of praise in 2017 but cannot locate the folder they are saved in!
"Please can you say thank youto Harry for F's Easter course, she loved it and is very pleased to have passed her Goldfish 2. He gave her the confidence she needed to let go!"
Mrs Slater, 1/4/16
"Thankyou all my boys had a great first lesson for as a mother worried that none had been in a pool before it great to see all smiling"
Fiona, 29/3/2016
"L and N are really enjoying their swimming lessons so we look forward to continuing. Please pass our thanks to Lilly for doing such a good job with them."
Mrs Armstrong, 28/10/15
© Copyright Nightingale's Swim School